California Entertainment - Disneyland, Anaheim, Las Angeles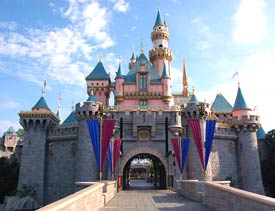 While the Disney World Resort located in Central Florida's Orlando is the "Number one destination for vacations in the world," it isn't the only option for those looking for a vacation. Because it is located on the east coast of the United States it wouldn't make sense for those on the west coast to cross over the entire country. Well lucky for you Anaheim in California is home to a Disneyland theme park. The Disneyland theme park in California is much like the Magic Kingdom theme park on the east coast. With many of the same rides and attractions it has all the fun and entertainment you would come to expect of a Disney theme park. What can make that vacation so much more affordable is a Discounted Rental Car!
Disneyland is full of rides and entertainment, all separated into sections of the theme park to make navigating easier. The eight separate areas are Adventureland, Critter Country, Fantasyland, Frontierland, Main Street U.S.A., Mickey's Toontown, New Orleans Square and Tomorrowland. Each individual area has a wide variety of unique rides and attractions, each with their own theme and characters. As you enter the theme park you will see Main Street U.S.A., where you will be visited by some of your favorite characters. Here you will find a large array of store fronts offering you all the great Disney merchandise and souvenirs.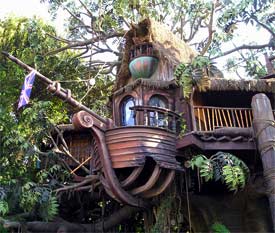 Next make your way to Adventureland and board a rugged transport and dive deep into the long abandoned and overgrown ancient temple where you will come face to face with one of Disney's classic heroes, Indiana Jones! Follow him on his adventure as he overcomes screaming mummies, giant snakes and more as our favorite archeologist makes his way to the treasure. When you're done there climb Tarzan's Treehouse and get a fantastic view of the theme park as well as well as see where Tarzan and Jane live! When you are done there head on over to Critter Country and take a ride down Splash Mountain. On those hot summer days this ride can be the perfect way to cool off from the intense heat! When you're done with Critter Country head over to Fantasyland and enjoy the assortment of carnival rides with some of your favorite Disney characters. Whether you are following Snow White through her quarrels with the witch or helping Pinocchio escape even taking flight with Peter Pan you will enjoy ever moment of your visit!
Next head over to Frontierland and ride the Big Thunder Mountain Railroad ride, where you fly through the red rock on the back of a high speed train. At night this area is used for the Fantasmic show an awesome adventure with the apprentice wizard Mickey full of fireworks and music! If you have little ones your next stop should be Mickey's Toontown Fair, where you can meet all the Disney characters in their homes! This is a great photo opportunity as well as a comical adventure with the energetic characters! When you are done with the characters visit the New Orleans Square and ride alongside the Pirates of the Caribbean as they battle the curse of their own greed! When your done there meet up with 999 comical ghosts inside Disney's Haunted Mansion, an eerie adventure with special effects to bring the mansion alive!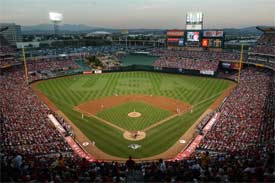 Finally make your way over to Tomorrowland, the final frontier of the Disneyland theme park! Here you can help Buzz Lightyear fend off Zurg and his forces or follow Nemo in an underwater adventure inside an actual submarine! Follow you're a clumsy robot into outer space in Start Tours a ride based on the classic Star Wars or ride a rollercoaster through space on Space Mountain. With so much to see and do it is easy to see why people visit Disneyland in Anaheim California so often!
If you're flying into Anaheim for the Disneyland theme park or even some of the other great entertainment in town it can be a great idea to have a rental car! The city of Anaheim is large, and getting around can take time. If you're taking a bus you have to wait and schedule your entire vacation around their departure times. If you are taking taxi services you better be ready to spend a fortune because it can be extremely expensive. With a rental car you can go anywhere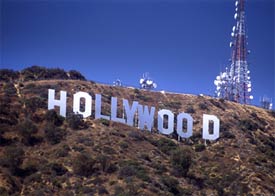 you want at anytime you want. So what makes these rental cars more affordable for you? With Discounted Rental Cars from Anaheim you can save big on your rental car purchase! Anaheim is big, and getting around can be time consuming and expensive, but with a rental car you can avoid all that and get where you need to be on time!
While Disneyland is a huge attraction in California another major city that draws people in from all around the world is Los Angeles. L.A. is full of fun and attractions that have people planning vacations to the city every year. With Hollywood has come a wide variety of entertainment, shows and events that can be found no where else! However much like Anaheim getting around can be time consuming and expensive, and most of the taxi services offered at hotels and resorts have no intentions of getting you anywhere in a timely manner. With a rental car you could avoid all the hassle and have the vehicle of your choice. With complete freedom and no stress you can navigate the city of L.A. on your own time! You can save big on rental cars when you use Rental Car Coupons for Los Angeles; it's a quick and easy way to save money! Make your visit to California a stress free experience with the rental car of your choice!